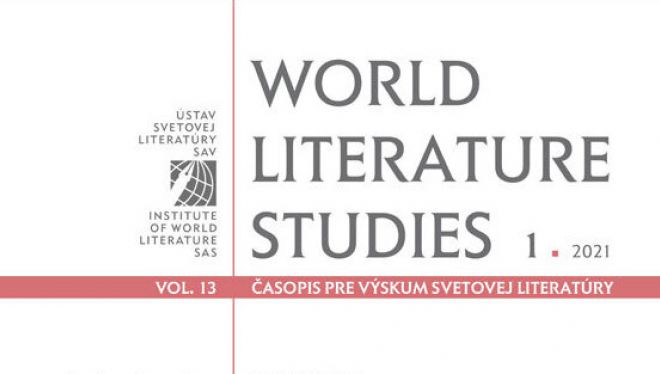 June 30, 2021
UCM CB Special Issue Out Now: Posthuman Topics in Literature and Other Arts / World Literature Studies
UCM CB is pleased to announce that the new special issue of World Literature Studies dedicated to Posthuman Topics in Literature and Other Arts is out now and freely accessible via the publisher website: http://www.wls.sav.sk/?page_id=322&lang=en.
The special issue was edited by Bogumila Suwara in cooperation with UCM CB and presents articles identifying transhuman and posthuman topics and motifs in works of science fiction in literature, film and television from a posthumanist perspective.
Contents:
The set of studies builds on previous research on the impact of emerging technologies on the human condition seen from the perspective of post-communist countries in Central and Eastern Europe (Peter Sýkora, ed.: Promises and Perils of Emerging Technologies for Human Condition: Voices from Four Postcommunist Central and East European Countries, 2019).